Here's an interview I do with AbstrktVolcano. I talk about white privilege, drugs, and of course, kittens. Having fun!
[Joe gets nervous as a Tenderloin audience member approaches the front row.]

"I don't like how my "white guy" came out just then. Who wants to walk me to BART after this?"

– Joe Gorman @ Lower Branch [Paraphrase]
Anonymous asked: Have you ever been in love?
This is a tricky question. My initial response was to simply type "yes!" and leave it at that; brevity is the soul of wit, after all. However, I could not in good conscious write that, for that statement is a lie. It is here on the internet I reveal that no, I have not been in love.
A lot of it is realizing sex and love are two different things. Like in college when a girl would break up with me I would be sad and think "oh man, I loved her!" but in reality I think I just missed sex more than anything. In my 20s, all heartbreak came down to the fact that I liked having sex and now reasons outside my control are not allowing me to have sex and that makes me sad.
There were a few times I thought I was in love, but upon reflection I still wonder. I never fought for them, maybe I didn't really love them.
I got to kick it with Rob Cantrell all last week! We had fun doing some comedy shows at the Punchline and we even recorded a podcast you can listen to here. 
Here's a high point in my 2013:
If you're a fan of Joe Gorman comedy (and who isn't?) you're going to want to thank God that you're alive next week.
Monday producing a show at the Rite Spot Cafe.
Tuesday I'll be on Nikki Blakk's show on 107.7 The Bone.
Wednesday through Saturday I'll be opening for Rob Cantrell and Brendon Walsh at the San Francisco Punchline.
Sunday I'm hosting the local talent showcase at the Punchline.
Busy week, I'll try to update this blog more.
I made a Vine account but I'm still figuring out how iPhones work.
As always follow me on Twitter.
Anonymous asked: Who loves ya', baby?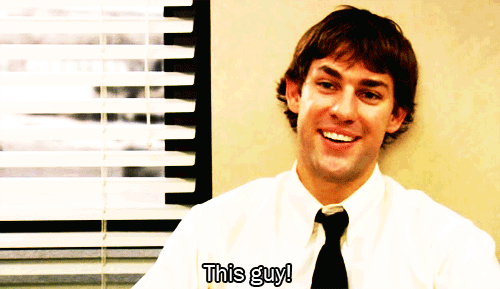 Me taking a moment to be real.
1985
2013